iOS people unable to play Netflix on the projector will find some surefire solutions here as well as the reasons that cause the Netflix not to play on the projector from iPad/iPhone.
It is technically possible to stream Netflix on the projector through iPhone. Several issues can happen when connecting both devices, luckily, there are some quick fixes as well.
Why Netflix Would Not Play on My Projector From iPhone/iPad
As most of you know that it is possible to watch entertainment stuff from your iOS device on the projector.
For this purpose, Apple-certified Lighting to HDMI adapter otherwise known as AV Digital Adapter is used.
This handy adapter allows you to mirror the iPad or iPhone onto the projector screen.
A user can play movies and series from Netflix, however, it does not always work smoothly.
Responding to the complaints of hundreds of iOS users, here are some reasons why Netflix would not play on your projector.
HDCP Compliance
HDCP (High-Bandwidth Digital Content Protection) is the reason why most devices can not play Netflix.
This protection mechanism protects copyrighted content when being transferred from iPhone/iPad to projector.
Therefore, an HDCP connection is required to stream Netflix content on the projector.
It is important to use accessories compliant with HDCP to stream Netflix, Disney, iTunes store, Crave, or Amazon Prime.
Using Other Adapters
If you are not using adapters and cables compliant with the iOS device and the projector, it is unlikely that you will be successful in displaying Netflix onto the projector.
When the user does not use the required or relevant accessories, it may lead to streaming movies from Netflix with no audio.
There is also a probability of no image with audio.
Like Roku, Amazon Fire Stick, and others, the Netflix app also goes through updates from time to time. Most users do not update apps until they lose their functionality.
Even if Netflix is not playing after using the right accessories, the user may need to update the Netflix app and the iOS device.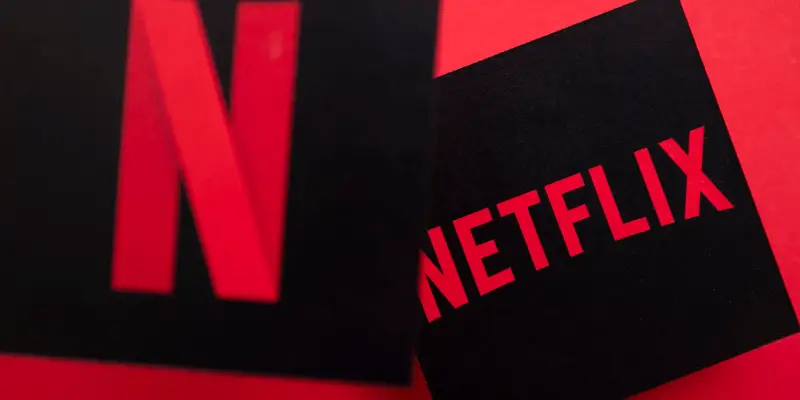 Native Resolution
If the video is playing in 1080p resolution whereas the projector only supports 480p or 720p resolution, the Netflix may fail to work as the resolutions do not match.
It is also a common occurrence to see a black screen when attempting to play Netflix on the projector from an iOS device. It usually happens when trying to log into the Netflix account.
This problem may stem from the pre-display settings on the iPhone or the projector.
Some of the settings resulting in a black screen can be adjusted, if it does not work, a hard reset of your iOS device may work.
Some Surefire Solutions to Fix This Problem
HDCP Compliant Connection – If it is an HDCP compliance error, use genuine Apple products like AV adapter and HDMI cables compliant with HDCP. Also, ensure that these cables work and are not faulty or damaged.
Use Relevant Accessories – Only use apple certified HDMI to lighting cable to stream Netflix on the projector. However, if you have opted for a VGA lighting cable, use an external audio device to listen to the audio.
Update iPhone and Netflix App – Mostly, the content begins to show on the projector screen after the user updates his iPhone and Netflix app. Uninstall and reinstall the app to make it work.
Change Settings – Change display settings and resolution of the Netflix movie to see if the projector starts displaying the image.
Contact Netflix Support – Lastly, contact Netflix Support and discuss your issue in detail.
Related SVGA vs VGA: Which One is Better?
Conclusion
Hopefully, this helps you identify the problem of why Netflix is not playing and opt for the relevant solution.