Homes are becoming increasingly more furnished with home theater systems. If you're not using one, now is the time to start. There are many different types of home theaters available, so whatever your entertainment needs may be, there's likely a system out there that can accommodate them.
Theater Desire is a Project of the DESIRE group. We are a dedicated team of Theater and Cinema Experts. Our ultimate goal for this website is to provide the best resource for home entertainment. Here is what we cover at theater desire.
We started this site back in 2022, as there was not enough information about home theaters and sound systems on the internet. We as a team decided to overcome topics, here is a team of editors and writers for our site.
---
Our Team
---
Will Nob
---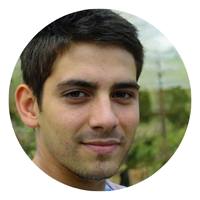 Will Nob is an expert in Laser Projectors. His job was assembling laptops and projectors in a famous United States company. Many of his articles and research papers have been published. Will Nob writes content for Theater Desire.
---
Bairo Jade
---
Bairos Jade works as a proofreader at Theater Desire. She worked as a technical writer at Desire Group. Bairo Jade published home theater design books in Journal. She has 7 Years of Experience in theater design.
---
Tev Carp
---
Tev Carp is a Graduate of Network Engineering from Old Dominion University. At Theater Desire Tev reviews Home theater and networking Products. He served 4 Years as Network and home theater operator in a local company.
---