It has been over 100 years since the projector was first invented. A lot has changed ever since, now, projectors are available in different sizes and types.
They have become smaller and more compact even pocket-sized projectors have appeared on the scene as well.
Still, it is not possible to undermine the charm of the old movie projectors.
They undoubtedly have an odd shape in comparison with the newer models.
People who collect antique cinema accessories would want one in their collection.
Many online websites are selling vintage projectors at different price ranges.
Hundreds of years old slide and movie projectors are a great collectible item complementing the collection.
For a collector, it is of high value and interest, therefore, they keep asking for the worth of a vintage projector.
Over the years, movie projectors were revolutionized in terms of functionality and appearance.
So, projectors belonging to different eras are priced differently. Here's what you need to know about the worth of old movie projectors.
How Much Are Old Movie Projectors Worth?
Old movie projectors are popular for their super cool vintage looks. Even in the digital age of cinema they have not fallen out of demand or become obsolete.
Still, a lot of people collect or sell vintage projectors and make a good profit from them.
The worth or value of an old movie projector is heavily dependent on several factors. These projectors last long as compared to others.
The price will increase or decrease in accordance with age, rarity, and functionality.
Many websites and vintage shops have been selling old projectors starting from a few hundred to thousands of dollars. Some types of old movie projectors for theatre are expensive.
Some antique projectors can be purchased for a lower price, just a few measly bucks.
Depending on the condition and working, the price keeps fluctuating.
Since these projectors are not readily available, so they are generally expensive costing as much as $17500.
If you have gotten an old projector from a yard sale or inherited it from your grandparents, it is important to know its worth first before selling it.
More often than not, old projectors are not worth as much as anticipated.
You should know the exact value of the piece of cinema history you have.
There were different styles of movie projectors from the sought-after brands, each one having a different price range.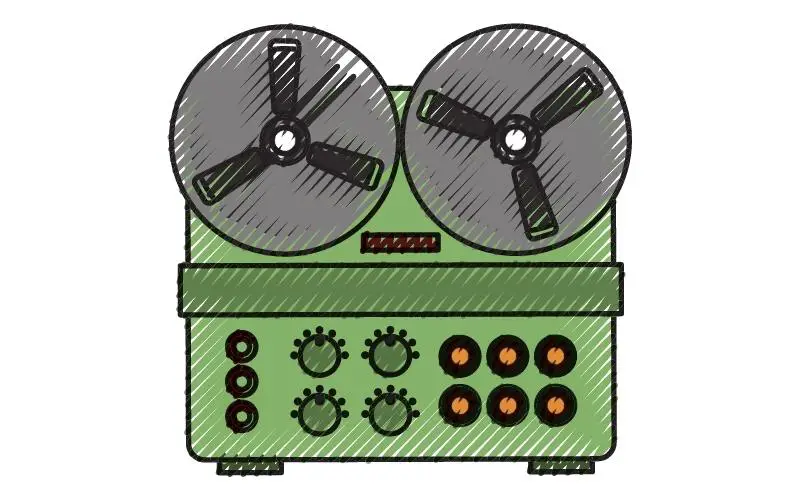 Where to Buy An Old Movie Projector?
If you can not find it locally, look online, you will find plenty of websites involved in buying and selling movie projectors.
Here's where you can find different old projectors and analyze their prices.
Cinema Antiques – Cinema Antiques is an active collector and curator of vintage cinema accessories. This website has a large collection of old projectors with different designs and styles. Inquire about the prices by contacting them.They also provide projectors for bedroom wall or home usage.
Etsy – Etsy is a popular website and it features many old movie projectors from different sellers. You can either buy one or sell your antique projector on the e-commerce platform as well.
Factors Affecting the Price of An Old Movie Projector
Vintage movie projectors are quite valuable, you might be sitting on a gold mine if you have one.
Not every old projector is of high value some of them are just equivalent to a pile of junk.
These projectors have quite a large price range in terms of their condition and rarity.
If well cared for, you can make a lot of money by selling an antique projector.
Brand
The projector brand makes a huge difference when it comes to pricing.
Consumers trust different brands and their quality products, some popular brands like Siemens, Kodak, Graflex, Argus, and Keystone will get you a better price.
Lesser-known models do not work well and have no considerable value. A collector would certainly want a piece from a well-known brand.
Also, there would not be many customers willing to buy lesser-known old projectors.
Condition
How much money you make off a vintage projector depends on the overall condition and quality.
When selling a damaged projector that needs a lot of repair and restoration, do not expect to get a lot in return.
A seller can not charge extra money that the buyer would have to spend on the restoration process.
Collecters are quite particular about the condition and functionality of a projector.
If it is not well-maintained and in poor condition, a seller has to cut down the price.
Be it for display or use, a buyer would want a projector in the best shape possible.
Film Size
One other price determining factor is the film size. Most buyers check before buying the film size handled by the projector.
The film sizes handled by projectors commonly are 8 mm, 16 mm, and 35 mm film. Typically, 8mm file projectors can handle both film and slides.
The movie projector's worth varies depending on the film size played by it.
Vendors
Vendors determine the buying or selling price of a projector. A knowledgeable person would know the worth or if it is possible to sell it.
Less reputable vendors take advantage of the people not well-versed in movie projectors.
Do your research independently as to how much an old movie projector would work and the reasonable buying and selling price for it to avoid overpaying.
History of a Movie Projector
A Kinetoscope was created by Thomas Edison in 1891 for showing moving pictures.
It was developed for educational lectures but soon made its way to the film industry.
Movie projectors continued to change with technological advancements. Today, these projectors are more advanced and take up less space.
Conclusion
Depending on where you look, the old projector price can start as low as $20 and go up to $11000. Some projectors are even expensive and sold at a price beyond the aforementioned range.
Price is fluctuated depending on the brand and conditions of the projector. Real, highly stylized, working models would be valuable and get you some decent money. Projectors from the 1920s through the 1960s are more popular and worth more than other regular models.