In today's world, projectors have become our necessity. If not for homes, the projectors are a necessity for offices, schools, colleges, and universities.
It is because to make the content visible to everyone, the PowerPoint presentation needs to be projected on a big screen.
Special projectors are used in offices, schools, colleges, and universities.
For a little home theatre, the projector does not have to be super advanced or of a special kind.
Whereas for offices and especially PPT presentations, the content would only be visible if it is being projected by the right projector.
Therefore, it is believed there are only a few projectors that can be used for PPT. Want to know why "exactly" it is so?
Why are Some Projectors not Recommended for PPT?
The appropriate answer to this question is that not all projectors are made equal. Some projectors have better lumens whereas, others might be economical, have greater lamp life, or small size.
Want to know why lumens, lamp life, slide colors make a projector good and bad for PPT?
Lumens
Some projectors can only project a readable image when they are being used in a 100% light-controlled room.
Whereas, a few can be bright enough to work well in a not-so-favorable environment.
The projectors are usually tried to be installed in a light-controlled room. However, sometimes the environment can be unfavorable as well. Whether the environment is favorable or not, the PowerPoint presentation has to be bright and readable.
The low lumens projector would not be able to project brighter and sharper images in both favorable and unfavorable environments.
Lights are hardly turned off in the meeting rooms. Therefore, only 2500 to 6000 lumens projector can only be used for PPT.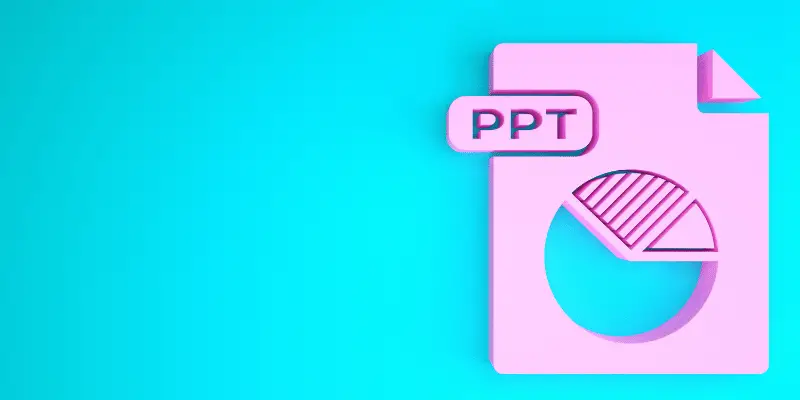 Lamp life
The 2500 to 5000 lumens projectors are usually expensive. They can not be replaced frequently.
Therefore, most professionals look for projectors with better lamp life. If after every couple of PowerPoint presentations you have to replace the lamp, wouldn't it be annoying? So, how can a lamp life be neglected and a projector be bought without paying attention to the specifications?
Slide colours
Lumens and lamp life are not the only factors that make the projector good and bad for PPT.
The choice of Slide colors can also make it suitable and unsuitable for the job. The projectors that work best for PowerPoint presentations are supposed to have high contrast and must project distinct pictures.
That's another major reason why we need a more careful purchase for PPT.
These are the three major factors that make it impossible to use all projectors for PPT.
Some other minor details can also not be overlooked when we have to hire a projector specifically for PPT. However, these lumens, slide colors, and lamp life can never be neglected.
Conclusion
If we have to sum up the whole situation in a few lines, the most advanced projectors are usually used and recommended for PowerPoint presentations.
It's not that they are incapable of handling the job, the issue is that they might work up to your expectations.
The projectors that can not project brighter and sharper images or do not have an impressive lamp life do not go well for the PPT.
For business meetings, projectors are only hired to make the content visible to every person in the room. So, how can any projector be recommended for the job?