Not sure what kind of projector screen to get for your home theater or game room? Well, there are two projector screen types causing a stir in the market currently.
Projector owners often compare the pros and cons of curved and flat projector screens to decide the right choice.
Curved Projector Screen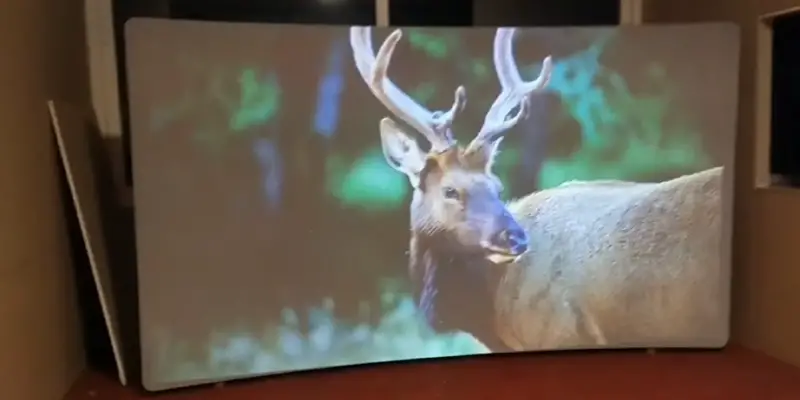 Although not quite popular yet, these screens make an immediate impression and provide an interesting viewing experience. 
Curved edges and eye care technology eliminate pincushion effects and minimize eye strain.
Flat Projector Screen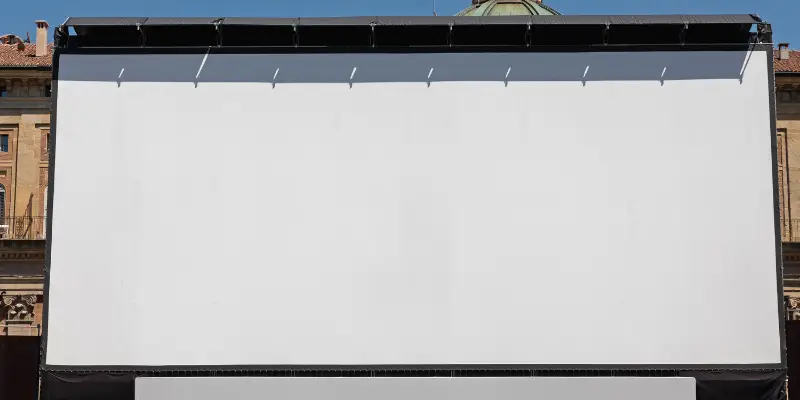 These are the most commonly used projection screens, renowned for their simple design and ease of use. It is readily available and comes in multiple sizes and materials.
Curved Vs Flat Projector Screen 
The main difference between the curved vs flat projector screen is not the design or shape but a few other dissimilarities as well. 
3D Projection
The curved projector screen is efficient at 3D image projection owing to the curved edges that provide an excellent peripheral view. 
On the other hand, a flat projector screen has a simple, flat design, therefore, it can only display, squared and rectangular images onto the screen. 
Eye Care Technology
Another major difference is the integration of eye care technology in the curved projector screen.
Frequent users know the true value of this function as it reduces eye strain and ensures a better viewing experience.
Unfortunately, a flat projector screen does not take the crown here because of the lack of eye care technology. Long hours of use can lead to eye strain. 
Multi-Screen Setup
Creating a multiple screen setup is not very convenient or ideal with a curved projection screen.
Due to the curved edges, the screens will not join properly and result in distorted images where the joints meet. 
On the contrary, creating a multi-screen setup is quite easy with a flat projector screen, simply join the edges and you have got a multi-screen setup ready to display.
Price 
Because of the advanced build, curved projector screens are expensive and do not fall in the same price range as their counterparts.
Flat projector screens are available in varying price ranges depending on the functions, size, and material used. However, there are some low-price and affordable models out there for users with budget constraints. 
Availability
Being the latest invention, curved screen projectors are not readily available. 
As flat projector screens are in the market for long, these screens are available in different sizes and price ranges.
Portability
Although curved projector screens can be moved, however, it is a bit difficult because of their unique design.
Flat projector screens are ultra-portable and can be conveniently carried from one place to another.
Conclusion
After knowing all the major differences in detail, decide the right option that suits your requirements and budget.